Killeen Criminal Attorneys Since 1989

Dunham & Jones 

#1 Goal as your Texas Criminal Defense Attorney is to get your case

DISMISSED

 or

REDUCED

, so that you can have your

arrest record

,

fingerprints

and

mugshot

removed from public records

.  Dunham & Jones offers

FREE Consultations

 and 

Easy Payment Plans

 with 

No Money Down

in most cases.  Dunham & Jones believes experienced and quality legal representation should be affordable. Call

254-777-7777

day or night, and even on the weekends, to schedule a FREE consultation.




Award Winning Killeen DWI Attorneys & Killeen Criminal Attorneys

Belton · Fort Hood · Gatesville · Killeen · Harker Heights · Lampasas · Temple
Law Offices in Austin, Dallas, Fort Worth, Frisco, Harker Heights, McKinney, Plano & San Antonio

REQUEST A FREE CONSULTATION

"*" indicates required fields

Have you been arrested for a misdemeanor or felony in Bell, Coryell or Lampasas County, Texas? Dunham & Jones has a team of renowned criminal defense attorneys including former criminal prosecutor Darrin Bertin who will protect your rights and fight for you in court. They aim to have your charges reduced as much as possible, if not completely dismissed. Since 1989, Dunham & Jones' criminal attorneys have been handling criminal cases from DWI, Assault, Domestic Violence, Drug Possession, Theft and other misdemeanors and felonies.

A conviction for assault, domestic violence, theft, drug possession, misdemeanor, felony or DWI in Belton, Fort Hood, Gatesville, Killeen, Harker Heights, Lampasas, Temple or Bell County will have serious consequences and can significantly affect your life. Today most employers will perform a criminal background check that will reveal any misdemeanor or felony convictions you have. It is very important to enlist the help of an experienced Bell County criminal defense attorney to handle your charges correctly and work to prevent a life-altering conviction.

Belton · Fort Hood · Gatesville · Killeen · Harker Heights · Lampasas · Temple
Law Offices in Austin, Dallas, Fort Worth, Frisco, Harker Heights, McKinney, Plano & San Antonio
Our Goal as your Bell County Criminal Attorney and Bell County DWI Attorney
Our goal at Dunham & Jones is to get your criminal case dismissed or reduced as much as possible. To begin fighting your charges, call us today and schedule a FREE case evaluation with one of our criminal defense attorneys.
Why you should hire Dunham & Jones as your Bell County Criminal Attorney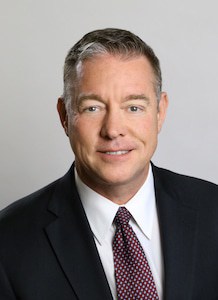 Paul Dunham and Scotty Jones have made it their primary objective to hire criminal defense attorneys who have the dedication and experience in helping those accused of a crime in Texas to get the best legal defense possible at an affordable price. They have hand selected board certified attorneys, former prosecutors, assistant district attorneys and criminal defense lawyers to make up their team of criminal defense attorneys who defend their clients. The criminal attorneys at Dunham & Jones have over 200 years of combined legal experience. Just give them a call or complete the FREE consultation form to get the help you need with your criminal case.
Affordable Legal Fees for Killeen Criminal Attorneys
Our criminal defense firm gives our clients affordable prices for their cases and offers payment plans with no money down. We design payment plans for our clients to work around their budgets.
Award Winning Killeen Criminal Attorneys and Killeen DWI Attorneys
Dunham & Jones was voted Best Law Firm by the Daily Texan, and has been recognized as leading attorneys by both Time and Newsweek magazines. In addition, we have been ranked as of the nation's Top 100 Trial Lawyers and 10 Best in Client Satisfaction. These awards reflect our dedication to criminal defense.
Directions to Dunham & Jones in Bell County, Texas
Dunham & Jones is conveniently located at 100 W. Central Texas Expressway, Suite 309 in Harker Heights. Our law office can be easily accessed from Knight's Way and W. Central Texas Expressway in the Extraco Banks building. Free surface parking is available around the Extraco Banks building. Here are detailed directions coming from Belton, Fort Hood, Harker Heights, Killeen and Temple. Please call our office at 254-777-7777 if you any questions.
Dunham & Jones
Attorneys at Law, P.C.
100 W. Central Texas Expressway, Suite 309
Harker Heights, TX 76548
254-777-7777
DWI · Drug Possession · Assault · Domestic Violence · Sex Crimes · Theft · Misdemeanors · Felonies
Belton · Fort Hood · Gatesville · Killeen · Harker Heights · Lampasas · Temple · San Saba · Goldthwaite